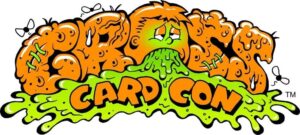 It's been a couple of years, but the largest gathering of Garbage Pail Kids collectors is set to return with a bang. Gross Card Con is back, and will once again be in Las Vegas. The show is set to take place Nov. 4-6 at the the World Market Center. The show is now part of the Unicon Las Vegas Collectibles Convention. While it's not hosting the event, the show hotel is the Downtown Grand. What can collectors expect at this year's show?
GCC Show Guests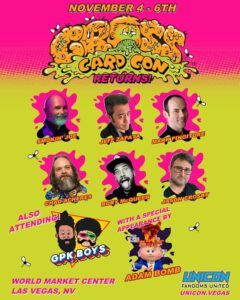 GCC is officially advertising six artists that all have a long history with GPKs. Current retail final card artist Smokin' Joe McWilliams will once again be at GCC. He will be joined by former GPK Art Director and the artist of the new GPK Origins comic series, Jeff Zapata. The artist on the Madballs vs. GPK comic, Jason Crosby, will be attending his first GCC show. Also attending his first show, all the way from the UK, is longtime GPK artist and the artist behind GetAGrip's products, Rory McQueen. Former GPK artist and owner of Magic Marker Ink, Mark Pingitore, along with current GPK sketch and Wacky Packages artists Chad Scheres will also once again be attending GCC.
It's not just artists at the show. Collectors can meet and take pictures with Adam Bomb himself! Sam Gras will be making an appearance throughout the show in his popular Adam Bomb cosplay outfit. In addition the masterminds behind the popular GPK Boys YouTube show will be making an appearance at the show.
While not officially part of the event, there will also be a number of current and former GPK sketch artists with tables at the show. Collectors can meet and shop from Barry Nygma, Jeff Cox, Shane Garvey, Michael Barnard, and Victor Moreno.
Vendors & Show Exclusives
GPK & Wacky Warehouse is once again sponsoring the GCC show. Clint Coleman and family will be setup selling everything GPK. His booth will also be selling the show exclusive merchandise.
There will be the usual GCC card set. McWilliams, Zapata, Pingitore, Scheres, McQueen, and Crosby have created an 11 card set for the show. A set can be purchased for $25 at the GPK & Wacky booth. Collectors will have the chance of pulling a B&W sketch card and merchandise coupons from the sets.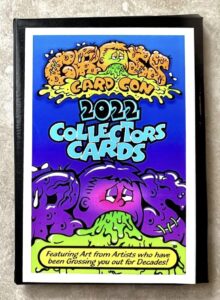 There is also a show exclusive skateboard produced by GetAGrip and sold at the GPK & Wacky booth. The board features the GCC cards on one side with the GCC logo on the other. Boards are $100, and are limited to 50.
There will also be two special Topps licensed promo cards at the show. Adam Bomb and Sam Kablam celebrate the cosplay of Sam Gras with artwork from Rory McQueen. The cards are available for free with each purchase of the GCC card set, or GCC skateboard.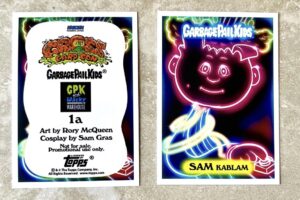 GetAGrip Skateboards will also be in attendance at the show. They will be offering Mystery Boxes full of official Garbage Pail Kids Merchandise. Each box will cost $125 and are limited to 100 boxes.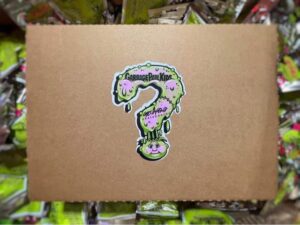 Show Hours and Tickets
The show is open on Friday 11/4 from 2:00 PM – 8:00 PM, Saturday 11/5 from 10:00 AM – 7:00  PM, and Sunday 11/6 from 10:00 AM – 5:00 PM. Tickets can be purchased from Unicon's website. Friday's ticket is $15, while Saturday and Sunday is $25. A 3-day pass is also available for $45. Collectors should do everything thing they can to get to the largest gathering of GPK artists and collectors this year!