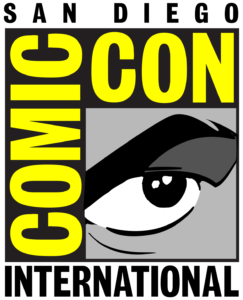 Once again the Garbage Pail Kids will have a good sized presence at this year's San Diego Comic Con. The show is set to kick off this Wednesday, 7/19, with preview night and goes through Sunday 7/23. There will be everything from licensees promoting current and upcoming products, freebies, and exclusive GPK merchandise to purchase. Collectors attending, read on to map out your strategy for the show.
Insight Editions (#2129)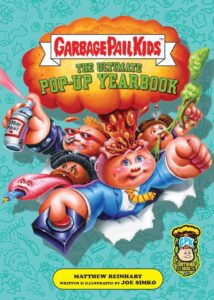 Insight Editions will be promoting their upcoming Garbage Pail Kids Popup Book. The book, which is scheduled to be released this October, will be on display for collectors to checkout. They will also be passing out a promo card Friday and Saturday at their booth to promote the book. Longtime GPK artist, Joe Simko will be at their booth Saturday, 7/22, from 1:00-1:30 signing the cards.
Super Impulse (#1021)
Super Impulse will be setting up at SDCC for the first time. The company will be revealing a number of new products at the show, although it's not clear is any of them will be GPK related. The third series of their PopTaters line will be revealed and go up for sale at the show. Additionally, the company will be revealing new figures in their World's Smallest line, and debuting a new product, Three Point Seven Five. There will also be contests for prize packs daily at their booth.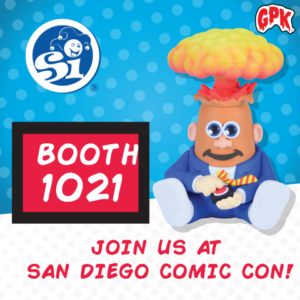 Atomic Toybox (#3921)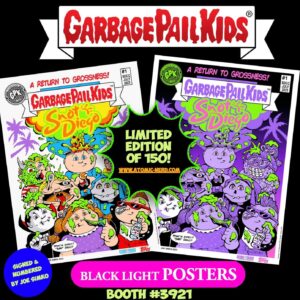 Atomic Toybox will once again have a number of exclusive GPK items for purchase at their booth. There will be a new 24" x 18" poster, with art done by Joe Simko, available in two versions, snot green and eggplant. Each poster can be purchased for $60. They will have have two new GPK pins for $14.95 each. The pins depict the certified gross logo and also will come with a GPK Guts promo card. Both the posters and pins are limited to 150 copies. Artist Joe Simko will also be at their booth signing autographs on Friday 7/21 & Saturday 7/22 from 11:30-12:00.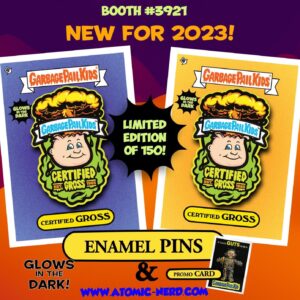 Abrams Books (#1216)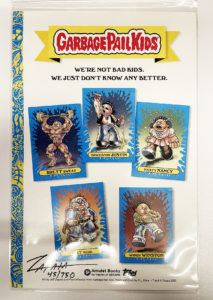 Abrams Books will have a number of their previous GPK releases available at their booth. All three RL Stine books; Welcome to Smellville #1, Thrills & Chills #2, and Camp Daze #3, as well at the GPK Cookbook will be available to purchase. The company will also have a signed and numbered Jeff Zapata print featuring artwork from the books they will be distributing throughout the show.
Monogram (#3625)
Monogram will have their previously released GPK products at their booth for sale. They will have Series 1 & 2 of the foam bag clips, in addition to the Adam Bomb piggy bank.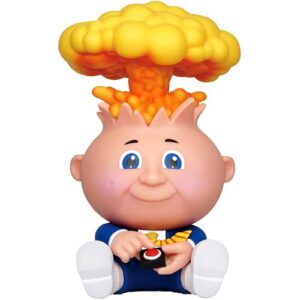 ToyNK (#815 & #3749)
ToyNK will have the previously released GPK Adam Bomb Light available at both the company's booths. They will also have the GPK Geekitikis available at their tiki themed display at booth #3749.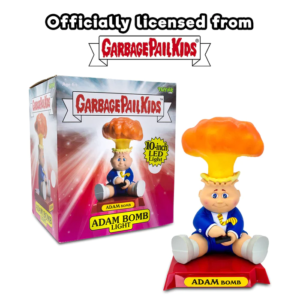 Greenlight (#834)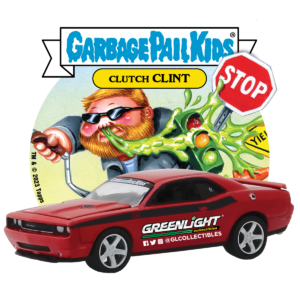 Greenlight Collectibles will be on hand at SDCC showing off some of their GPK die cast cars. Additionally, they will be handing out GPK themed vinyl stickers of Clint (Clutch Clint) Lafollette, Product and Design Manager and Tim (Tangled Tim) Bradley, Director of Global Sales.