Does it seem like you have 10 Garbage Pail Kids products on preorder? Read on for updates on when all the announced officially licensed products are expected to ship!
Pinfinity
Pinfinity offered the first products to come from the GPK x Madballs crossover that was announced earlier in the year. Three different pin sets went up for preorder a couple months back. After initially expecting the pins to ship in May, they actually begin shipping last week. Collectors started receiving pins just in the last couple of days. Individual pins are still available for purchase at their website.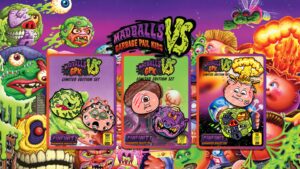 Mishka
The second product to use the GPK x Madballs crossover is Mishka. A t-shirt and promo card, (to the first 300 buyers), was sold via the NTWRK app back in early May. The shirts are no longer available for sale. The company tells GPKNews they expect to start shipping later this week.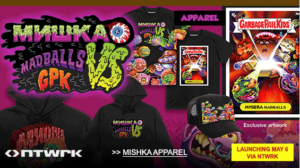 Greenlight
Greenlight Series 3 diecast cars have been out for a few weeks now. However, collectors have been waiting even longer for the GPK Mack Truck. The truck was offered for presale by 3000Toys.com back in Sept. 2020! The original expected ship date was Mar/Apr. That date slipped to May/June a couple months back. Just last week word came out that the ship date has once again slipped, now to July/Aug. Will Greenlight beat the one year mark? Collectors can still preorder the truck at 3000toys.com.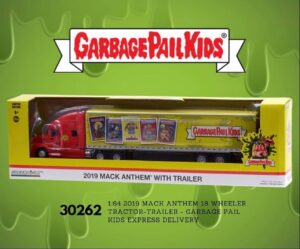 The Loyal Subjects
TLS is taking advantage of the GPK x WWE crossover with four new figures of wrestlers based off of artwork previously used on cards and clothing. The figures are a Wal-Mart exclusive and first went up for sale in early April. Wal-Mart preorders still show the original delivery date as 7/9/21, while new purchases show delivery as 7/15/21. Collectors can still preorder the figures at Walmart's website.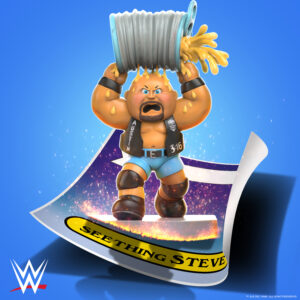 USAopoly
The game and puzzle maker are going all out this summer with new puzzles and games based on Garbage Pail Kids. The Thrills & Chills puzzle is out now and recently started shipping to collectors. The 4th GPK puzzle, Home Gross Home, is available for preorder on Amazon with an expected shipping date of 7/19/21. Finally, USAopoly will be coming out with a GPK Rubik's Cube, which is also available to preorder on Amazon. Shipping on the cube is expected for 9/6/21.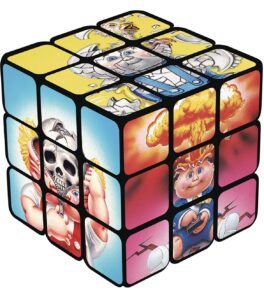 GetAGrip Slateboards
GetAGrip opened up preorder sales recently for their second deck, a double Semi-Colin deck set. The decks are limited to 300, and the company sold the last available decks this past weekend. Collectors who were able to grab one can expect shipping towards the end of August.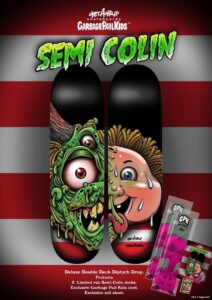 Abrams
Last on the preorder bandwagon is the third book in the RL Stine Garbage Pail Kids series. Camp Daze is currently available for preorder with an expected release date of 10/12/21.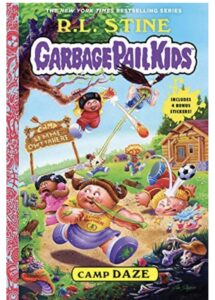 There will be many more Garbage Pail Kids items launching in the Fall and Winter. With Comic Cons opening back up, you can expect companies to return to traditional Con exclusives and launches. Buckle up it's going to be a busy remainder of 2021.