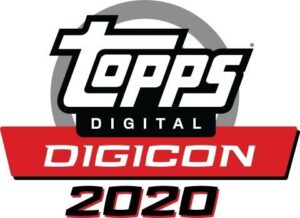 Tobin Lent, VP of Topps Digital, appeared on the NFT Day broadcast earlier today to discuss the future of Topps and the WAX Blockchain. Tobin announced they are working on the next GPK x WAX release, Garbage Pail Kids OS 2. They are planning a late September release for the set. Topps is planning more variety of rare parallels and inserts to appear in the next release.
Tobin also announced they are working out the mechanics to allow collectors to "burn" some of their Tiger King base cards. Collectors would basically give up a certain number of cards, in return they will be awarded a very limited Tiger King sketch card. Topps is planning on making sketches from the 15 "a" cards from the set. No other details or release date for the burn were announced.
Finally, during his appearance, the final 1200 Crash Gordon packs went live. The Crash Gordon set once again proved to be a success for Topps. The first batch of 3000 packs sold out in 3 min. 18 seconds, while the second batch of 1200 sold out in just 31 seconds! Collectors had to be quick for this one.