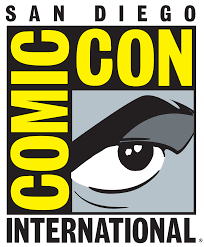 Are you going to this year's San Diego Comic Con? If so Topps has a little game for you. Today, Topps announced a Trading Card Scavenger hunt. There will be nine partner booths, they will each have an exclusive card for collectors. The nine puzzle cards reveal the entire image once completed. Artwork for the puzzle was done by artist Chris Meeks. Topps said that each booth will have cards available each day of the show. Each puzzle piece will be limited to 500 copies of the card. The cards will be free at each booth. Here are the details as revealed by Topps:
Garbage Pail Kids Trading Card 'Scavenger Hunt' Coming to San Diego Comic Con! ☀️
Topps is pleased to be hosting a trading card 'scavenger hunt' produced exclusively in conjunction with the upcoming the San Diego Comic Con 2022. The promotion is centered around nine newly created GPK 'puzzle' cards. One specific card will be available at each of the nine GPK partner booths. Featuring artwork by GPK artist Chris Meeks, when combined, all nine cards reveal a complete scene — certain to delight convention goers and Garbage Pail Kids fans of all ages.
A limited number of 'puzzle' cards will be available each day of Comic Con, including Preview Night. A total of 500 cards per participating GPK partner will be distributed – at no cost — while supplies last.