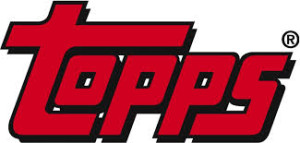 In an exclusive interview with GPKNews.com, Topps Brand Manager, Entertainment, Mark Von Ohlen went into many details about where the Garbage Pail Kids Brand is headed for the rest of 2016 and into 2017. Print on Demand is here to stay, while Topps is looking at ways to not only expand the collector base for retail sets, but also keep the experienced collector happy.
When asked about Print on Demand and what the future holds for collectors in general Mark was very bullish on the technology, "As media consumption becomes customized or immediate so must trading cards. Print on demand is a great solution to this." He made it clear Topps is going after a specific customer base with the Print on Demand sets, "Trading cards are the original blind bag purchase, which while it's all the rage in 3D mini figures today, there's also a consumer base who just wants to know what they're getting. I love the chase, the hunt, the gamble, but I'll also open my wallet for something specific that I really want to avoid the 'work' of hunting it down." Topps is all in with Print on Demand, and collectors can expect many more online exclusive GPK cards for the rest of 2016, and into 2017. Mark expanded on what collectors can expect next in GPK Print on Demand, "For GPK, we have 3 more months of election madness ahead so more is on the way. In 2017, we'll continue to parody pop culture (music, movies and more) and try out some new territories as well."
In addition to staying in the moment and being timely with Print on Demand, Topps is looking for ways to get the casual collectors in the retail space. To that end, Topps is completely restructuring the pack configuration for the first set of 2017, Adam-Geddon. Pack size for Retail and Hobby are moving from 10 cards to 8. The lower pack size allows Topps to lower the suggested retail price for GPK. Mark confirmed this with GPKNews, "We lowered the pricing in retail to $2 packs to create a lower barrier to entry for new consumers. We're always trying to reach new collectors and felt the current pricing structure was a bit prohibitive."
Finally, Mark commented on a popular topic with collectors, Chrome OS 3, and if it will ever see a release. Mark admitted the reason why new series of GPK chrome hasn't been released is due to cost, "Chrome is really tricky. It's an expensive technology, and it's not for everyone." At the same time Mark mentioned Topps is looking into how to make the set a reality for experienced collectors, "Obviously as we are looking for new fans we don't want to leave our super-fans behind so we are exploring ways to make Chrome a reality." While Topps doesn't have a solution yet, Mark floated a way Chrome 3 might be possible, "I wouldn't rule out Kickstarter, but maybe even something as simple as a preorder that requires a minimum purchase quantity before we go to print. If we hit the number, it happens and if we don't, it doesn't get made."
Leadership at Topps has a clear plan for where the Garbage Pail Kids brand is headed in the future. While continuing retail sets, there will be a focus on Print on Demand online sets. They also are continuing to find ways to bring new collectors into the hobby, while trying to maintain longtime collectors. It appears GPK will remain a top brand in the Topps Non-Sport library at least through 2017.