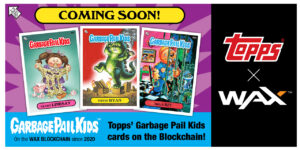 The following of digital GPK collectors and WAX NFT enthusiasts are eagerly awaiting the next release from Topps and WAX. We are only seven days away from the release of Garbage Pail Kids x WAX OS 2. This will be the fourth GPK release between the companies on the WAX blockchain.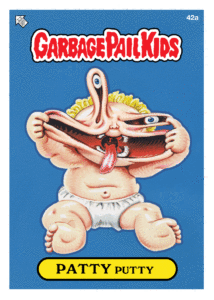 Topps was able to share a few initial details with GPKNews about the makeup of the upcoming set. Topps is advertising the set will include original artwork animations and special effects. The different variations of cards being offered will make this the largest digital release to date. In addition to the regular a/b base cards, Topps is adding some cards that were released in the physical GPK Chrome OS 2 release from 2014. Special "C" name variations will be available randomly in packs. There were 20 C name cards in the Chrome set. Topps will also include the 26 card Returning Card subset that was in the Chrome release. There will be five different parallel card types offered in various scarcities in the set; Raw, Slime, Gum, VHS, and Sketch card. There will also be new Animation and Relic cards inserted. See list at the end of the article for a description of the card types.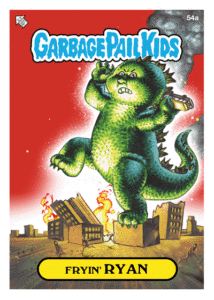 Topps has shared there will be three different pack types available for sale for this release with varying card amounts and odds per pack. However, specific details around the pack types, including number available, has not been released. No other details around the release are available yet, including initial sales process or pack distribution. While not set in stone the set is expected to launch next Wed., Sept. 30th, at 12:00 PM EST.
Collectibles to expect:
Static A/B Cards: digitized versions of physical GPK Series 2 release
Static C Cards: released in GPK Chrome Series 2 (debuted in 2014)
Returning: reimagined character art based on 2014 GPK Chrome Series 2 release
RAW: Original GPK Series 2 cards with no nameplates or logo
Slime: Original GPK Series 2 Card with "slime" motion effect
Gum: Original GPK Series 2 Card with "gum" motion effect
VHS: Original GPK Series 2 Card with "VHS" motion effect
Sketch: Original GPK Series 2 Card with sketch motion effect
Animation: Exclusive animation card created for this release
Relic: Exclusive animation card created for this release