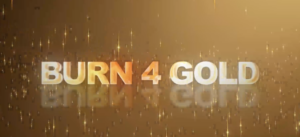 Topps Digital announced today, on their Topps Digicast Podcast, a number of announcements related to the WAX Blockchain. After selling out of OS2 packs just a few weeks ago, Topps has been quiet on the WAX front. However, it appears they've been busy working on some improvements for the WAX Blockchain experience.
The first announcement was the Topps Blockchain Experience website. Currently in development, there will be a desktop and mobile version of the website. The website hopes to expand and improve on the current experience that is offered to collectors. On the podcast some screenshots were shown of the card catalog, store, and trading sections. The mobile experience was also shown. No other details, including release date were announced. However, the current website experience has been one of the biggest complaints for new collectors, so this is sure to be an improvement. Topps did say the website would debut along side the long anticipated burn event for GPK Goes Exotic cards.
The next announcement was the Topps Burn 4 Gold OS 2 event set to take place Dec. 4 – Dec. 9. Topps will be awarding 80 total OS 2 Gold WAX digital cards randomly to collectors who qualify by completing various events during the event. There are four tiers collectors can qualify in. Collectors can qualify in Tier 1, (40 Gold cards), by burning 5 OS 2 Base cards. To qualify in Tier 2, (25 Gold cards), collectors will have to burn 10 OS 2 base cards, and open 3 Standard Packs. For Tier 3, (10 Gold cards), collectors will have to burn 30 OS 2 Base cards and open 2 Mega Packs. Finally to qualify in Tier 4, (5 Gold cards), collectors must burn 100 OS 2 Base cards and open 1 Ultimate Pack. Collectors can only do the above actions during the event, not before. Collectors are also eligible to qualify for all 4 tiers, and have a chance to win up to 4 different gold cards. No other details including instructions on how to burn cards to enter were offered.
Topps also announced they recently created an internal Topps Blockchain team that will be in charge of all future Topps WAX Blockchain releases. Finally, they announced their next property to launch NFTs on the WAX Blockchain, Disney Alien Quadilogy, would be releasing soon.