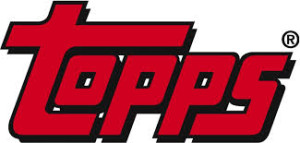 This past week was the yearly National Sports Collectors Convention. Topps held their yearly Q&A session with collectors on Saturday morning. While this convention is 99% sports collectibles related, there can be some tidbits of news coming out that relates to Garbage Pail Kids.
During the session one collector asked something that is a common complaint among GPK collectors. They inquired to Topps if they can do something about pack searchers and the packaging they use.
In Topps responce they mentioned both Hanger Blisters and Blaster Boxes as ways Topps has worked to make pack searching harder. They also stated they have spoken to Wal-Mart and Target in working to stop pack searchers. But here's the interesting part, Topps went on to say they are working on their retail packaging and that next year they will have packaging that is virtually unsearchable.
If Topps can pull this off it will be a boon to to retail buying, as many collectors refuse to buy opened gravity feeds or retail boxes because of pack searching.
In other news to come out of the session, Topps explained that there are times when not all the stated amount of inserts/parallels will make it into packaging. The answer referenced sports products, but could always be applied with GPK. In their example just because a parallel is limited to "299" doesn't mean 299 get inserted into products. They said they print based on orders, and they always stick to the printed odds. While they never print more, there may be less that what is stated on sell sheets or numbered on cards.
Topps also said they would start breaking card news on their site instead of relying on other websites.