Updated with additional sketches Jan. 19th @ 23:35.
The floodgates have opened. Numerous Garbage Pail Kids artists featured in the upcoming 2016 GPK American As Apple Pie In Your Face set have begun posting examples of their sketch card work. Artists have been hard at work these last few months. See below for these examples of sketches you'll be able to pull starting Jan. 20th.
Lily Mercado posted these examples of some Loaded Sketches via her Facebook page.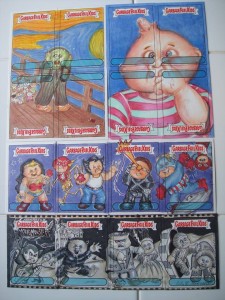 New GPK Artist Michael Barnard posted a couple Loaded Sketches in the GPK Art School Facebook Page.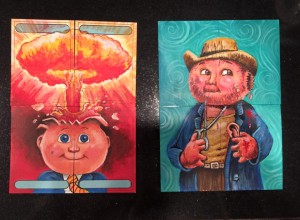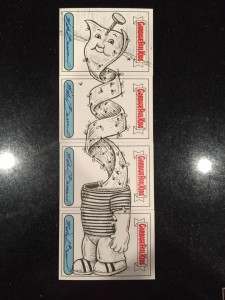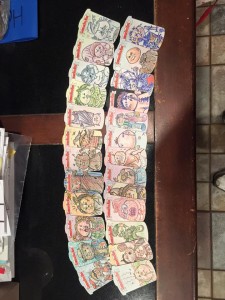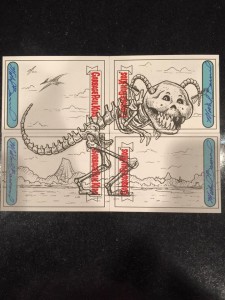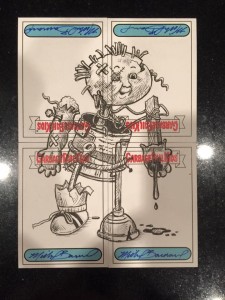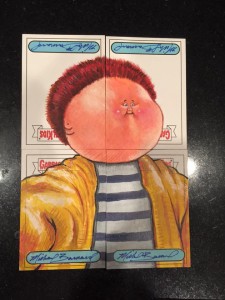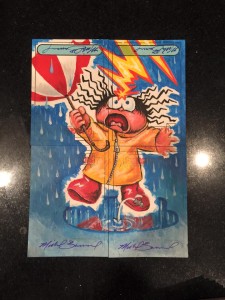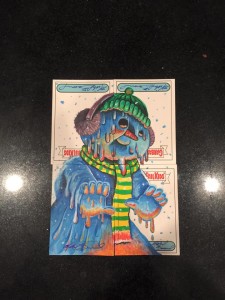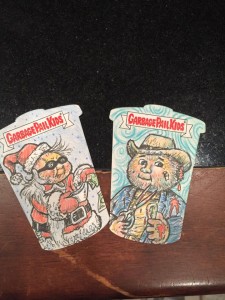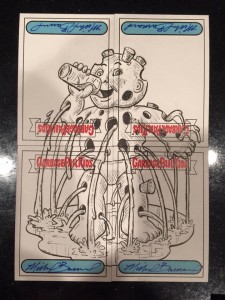 Veteran GPK artist Steve Potter also offered a sneak peak of his sketches.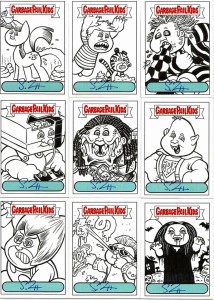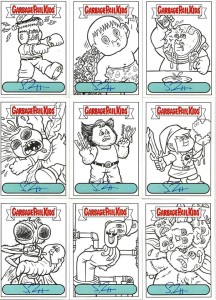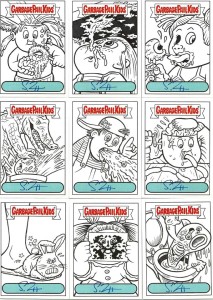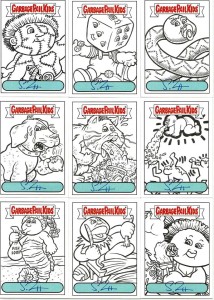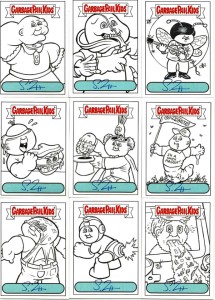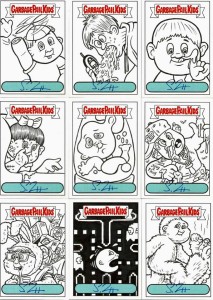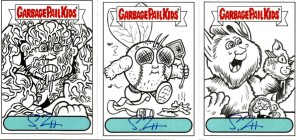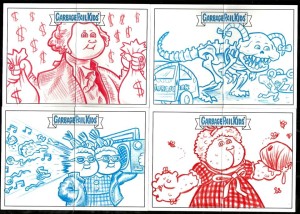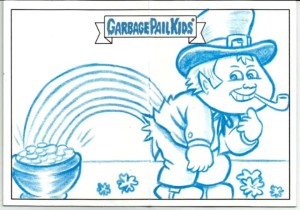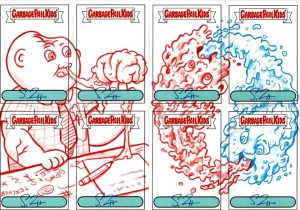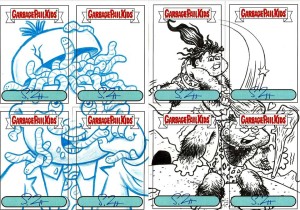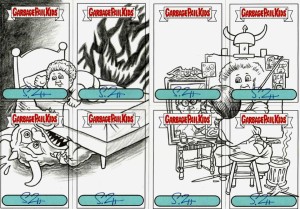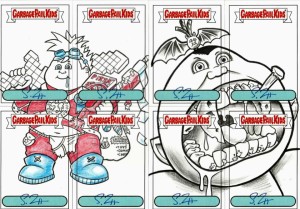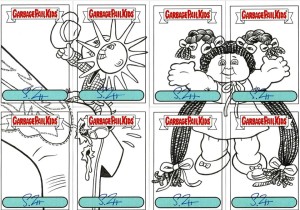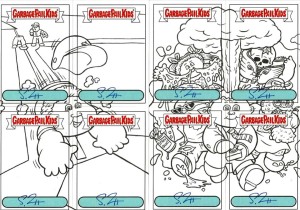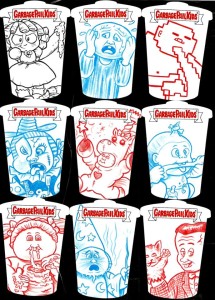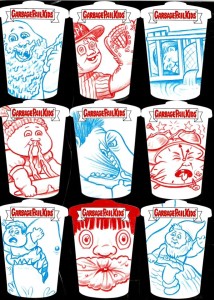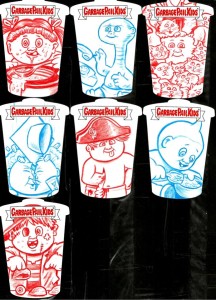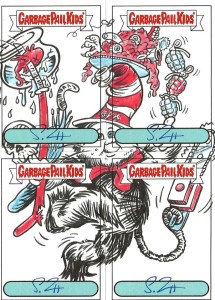 Jon Gregory followed showing off his sketches.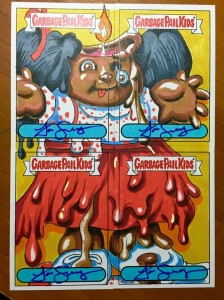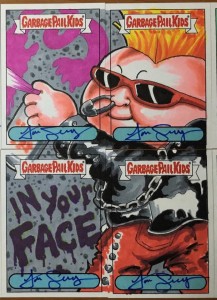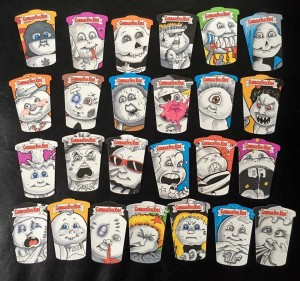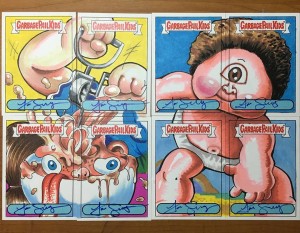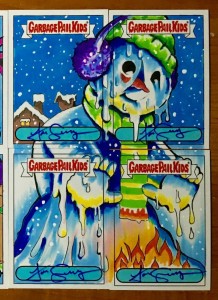 Another veteran GPK artist GPK Dave showed off a number of his colored shaped sketches.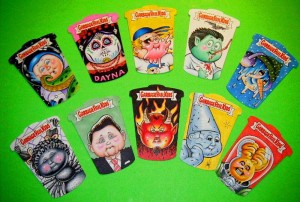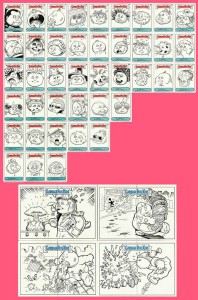 GPK Artist Sean Norvet shared some of his sketches.
Another first time GPK artist Chad Scheres showed a little window into some regular sketches for the upcoming set.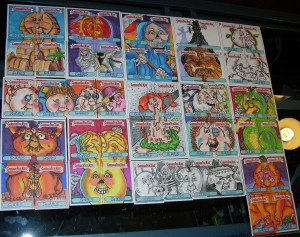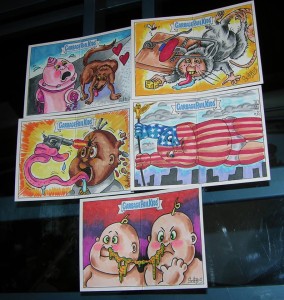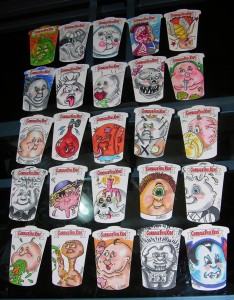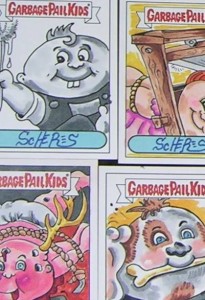 Yet another first time artist Robert Jimenez shared some regular and shaped colored sketches.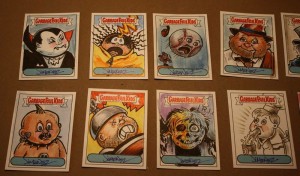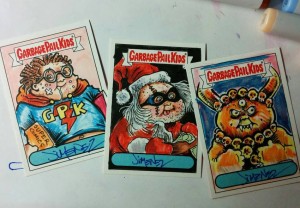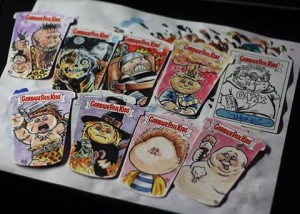 New artist Cecilia Granada posted some regular sketches.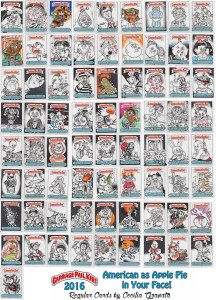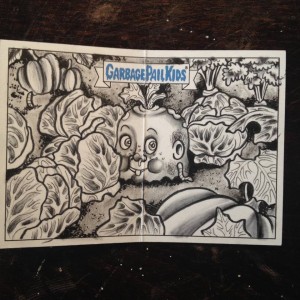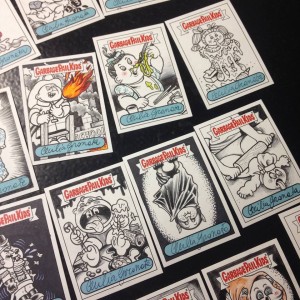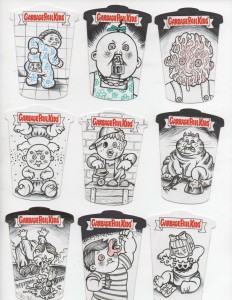 Another newcomer artist Chris Meeks showed off some of his colored sketches.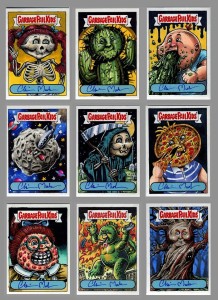 Dustin Graham shared his sketches via his artwork page. (See individual post for more of his sketches.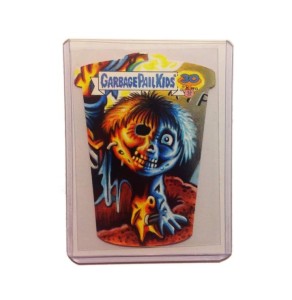 GPK Artist Simone Arena shared some Loaded and Shaped Sketches.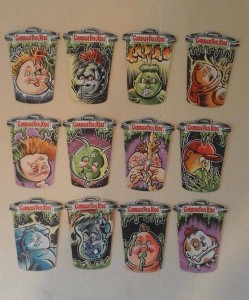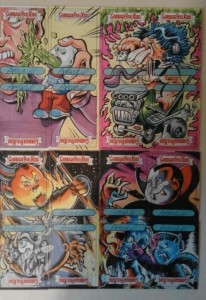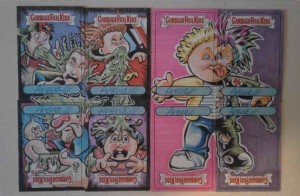 GPK Artist Chenduz shared a number of his sketches.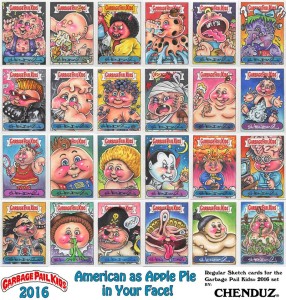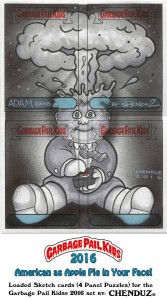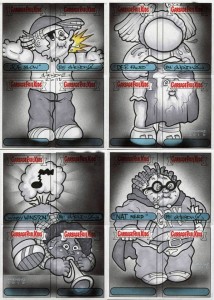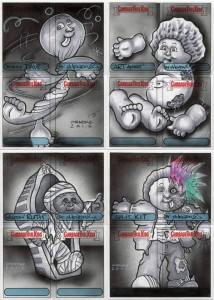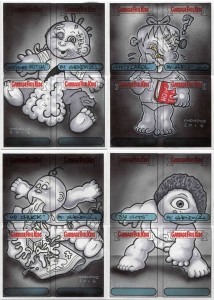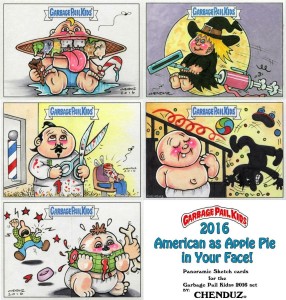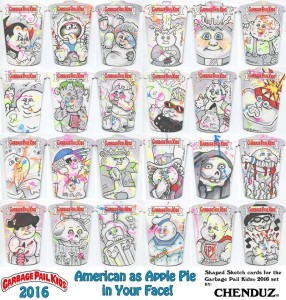 Finally Dan Burn Webster shared his sketches he completed for the new set.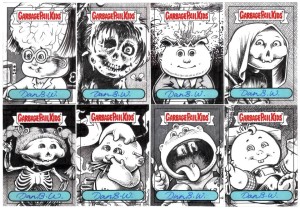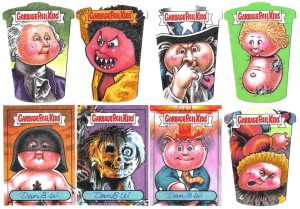 Whew! That's 14 GPK artists who have come out this week to share examples of their work for the next set! Stay tuned for more posts as artists share their work.