In a lot of ways 2019 was a lot like 2018, and in a lot of ways it wasn't. Looking at the surface, the 2019 retail sets looked a lot like the 2018 retail sets. Both sets were sequels, so to speak, of 2018 sets. Once again, both sets were well received by collectors. But the similarities stop there. 2019 saw the last set from former Brand Manager Colin Walton, (We Hate the 90's), and the first set from new Brand Manager Jessica Kanzer, (Revenge of Oh the Horror-ible). The changes didn't stop there. While many changes won't be seen until the first set of 2020, plans were put into motion early in 2019 to help bring the GPK brand back to a place collectors enjoy. The final card artists were paired down to just four main ones on the retail set, with a couple of others added in for online/licensing sets. Card numbers on the fronts, card back artwork,  and checklists on the back were all things that started to brought back to the GPK world in 2019, especially with online sets. 2020 will see these return to retail sets along with the phasing out of subsets. While the changes can't happen fast enough for some collectors, the work put in by artists to help cut through the red tape at Topps is happening, and should continue into 2020.
However, 2019 may be remembered for the changes to both online GPK offerings and GPK licensed merchandise. On Demand GPK sets were offered throughout the year. With the addition of sketch cards and parallels, they helped set sales records for GPK online sales. Topps then went back to daily GPK cards to end the year, and collectors enjoyed those, with all cards doing solid sales. Meanwhile, GPK licensed merchandise really took off in 2019. New companies were added to previous licensees to produce everything from food, to tiki mugs, to clothing items. A mobile game and animated shorts were also offered in 2019, showing the GPK license can be used almost anywhere. Collectors should expect much more of GPK merchandise and online sets in 2020.
Let's take a look back at what stood out in 2019 for Garbage Pail Kids. It's time for the 3rd annual 2019 GPKNews.com Best of GPK Awards! Winners have been selected by the editor of GPKNews.com in six categories, (Sketch Card Rookie of the Year was not held this year). Additionally, a Reader's Choice winner was also named in each category. Readers of GPKNews were able to vote in a poll on GPKNews' Facebook page in mid-December. On some awards there is agreement, while others vary in opinion. Let the debate begin! Its time to celebrate the best in GPKs for 2019!
And the winners are…
2019 Retail GPK Set of the Year
Winner: 2019 Series 2 Revenge of Oh the Horror-ible
Reader's Choice: 2019 Series 2 Revenge of Oh the Horror-ible
This should come as no surprise to anyone. Once again this year, this category wasn't close in reader's voting. It was a landslide for horror! There is a large crossover between horror fans and GPK collectors. Many of the artists are huge horror fans themselves, and it showed in the artwork. Artists were able to use many of the gags not used for the 2018 horror set. Only using four artists greatly helped the overall quality of the artwork on the set. There were a number of memorable cards from the series, and many fewer duds compared to previous series. Collectors and distributors really flocked to this product, as the print run was the highest of any GPK set in years. Blacklight parallel cards and Tombstone figures in collectors boxes helped make this set a home run for Topps in 2019. Honorable mention: 2019S1 We Hate the 90's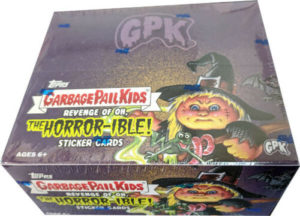 2019 Online GPK Set of the Year
Winner: We Hate the Holidays
Reader's Choice: We Hate the Holidays
2019 saw a comeback of sorts of GPK cards offered on topps.com. There was a little bit of everything for collectors. Four different On Demand sets with sketches, licensed sets, and even the return of daily GPKs saw lots of choices for collectors. Collectors didn't hesitate buying GPKs online in 2019. Sales records were set with each set's release throughout the year. Perhaps that's why the best selling online set of the year is also our choice for 2019 Online Set of the Year. We Hate the Holidays had all the ingredients to be a successful set. The holiday theme is always a hit with collectors, and this set saw many holidays included in one set. Classic characters were used for the set in various different holiday gags. Finally, the on demand formula that includes parallels, and a 1:2 chance of a sketch made this set a winner for collectors. The set sold out in just a few days on topps.com, and was also easily the reader's choice for Online set of the year. Scratch & Stink, Valentine's Day is Gross, 2019 Was the Worst.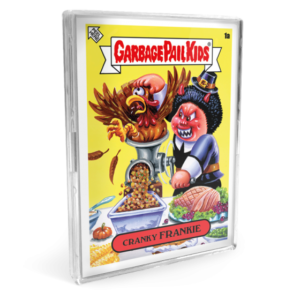 2019 Topps GPK Licensee of the Year
Winner: FYE
Reader's Choice: FYE
This year FYE breaks the strong hold Creepy Co. has on the award. This category was perhaps the most diverse and challenging to vote for in this year's awards. There are so many choices now for collectors when it comes to GPK merchandise. FYE won this year perhaps because of the wide variety of items offered. Candy Bars, Energy Drinks, Cereal, Hot Sauce, were just a few of the popular items FYE launched in 2019. Other licensees might want to take note, all of FYE's items were easily purchased both online and in their stores. No con exclusives, or limited items here. Just a lot of GPK consumables with some great artwork on the packaging. This might be the reason why they beat out companies like Super7, Beeline, and Creepy Co. in 2019. Honorable mention: Super7, Creepy Co., Beeline Creative, Jago Studios.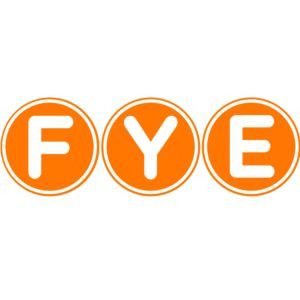 2019 Sketch Artist of the Year
Winner: Jasmine Contois
Reader's Choice: Pat Chaimuang
Every year this category is really impossible to chose a winner. There were over 60 artists that completed sketches for GPK sets in 2019. Not only did both retail sets have sketches, but there were also four online On Demand sets to feature sketch work. Readers certainly have their strong favorites when it comes to sketch artists. There were many write in votes, even a couple of mini write-in campaigns. However, two names stood out this year for different reasons. The reader's choice winner for this year was Pat Chaimuang. His style and work stands out among the sketch artists. Buying a return from Pat, gets collectors a true masterpiece for their collection. It just doesn't stop there. Pat's retail set work is also top notch, and his sketches constantly fetch some of the highest prices on the secondary market. However, this year's GPKNews.com winner is Jasmine Contois. Jasmine set her self apart from the sketch artists in 2019, especially in the second half of the year. Not only has her work improved year over year, but her choices in mediums make her sketches stand out. This was most evident in the sketches she completed for the We Hate the Holidays On Demand set. The bright colors and addition of glitter, made the cards a hit with collectors. These return level cards were some of most sought after at the end of 2019, and why Jasmine Contois becomes the first female sketch award winner. Honorable mention: Pat Chaimuang, Mike McHugh, Rory McQueen, Chenduz, Nail Camera, Chris Meeks.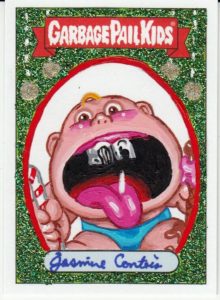 2019 GPK Artist of the Year
Winner: Joe Simko
Reader's Choice: Tie Joe Simko & Brent Engstrom
Joe Simko marks the third different winner of this award in the three years of the awards. All five nominated artists had great years. With Simko, Engstrom, Gross, McWilliams doing most of the work on retail sets, and Camera helping out with online sets there was a lot of really good artwork this year. What perhaps stood out for collectors in 2019 was the licensing artwork Joe Simko did for the GPK brand in 2019. Almost every licensed item had some or all of the artwork completed by Simko. Some standouts included the cards for the Geekitikis, WWE cards, and artwork for packaging of FYE items. His retail work was also popular with collectors in 2019 with cards like Vampire Ella and Sparkling Spaulding becoming collector favorites. Honorable mention: Brent Engstrom, Smokin Joe McWilliams, David Gross, Neil Camera.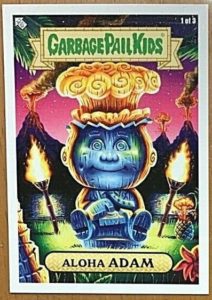 2019 GPK Card of the Year
Winner: Maddie Balls (We Hate the 90's Toys #5a Artist/Concept: Joe McWilliams)
Reader's Choice: Kill or Be Kilian (Revenge Oh the Horror-ible 1980's Horror #15a Artist/Concept: Brent Engstrom)
Once again there were hundreds of GPKs painted by artists this year. Choosing just one is tough. This category always seems many different cards receive votes. This year from no exception. Its no surprise that the Reader's Choice winner for this year comes from the most popular set of the year. Brent Engstrom's Kill or be Kilian card was very popular with collectors. However, the GPKNews.com winner this year is Maddie Balls from the We Hate the 90's set. This card has it all. A great mashup with a popular toy from the 90's and using popular GPK characters. his artwork marches the outstanding gag, as Smokin Joe included many different characters on the card. These are the reason cards like this one will continue to be popular with collectors. Honorable mention: Kill or be Kilian, Dead Ted, Vampire Ella, Sparkling Spaulding.