Update 9/19: Beeline Creative has posted the 3rd Card in the series, Luau Lindsay.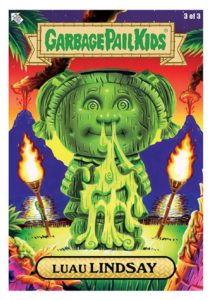 Update 9/18: Artist Joe Simko posted the second card, Tiki Tony.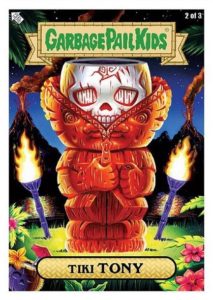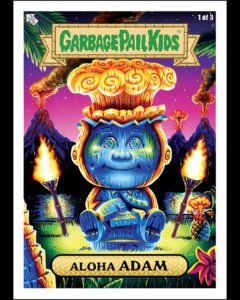 Tonight on their social media channels, Beeline Creative began teasing the long rumored Garbage Pail Kids Geeki Tikis they will be offering at this year's New York Comic Con. Today's post makes it appear the Tikis will come with cards! Card #1 of 3 is shown titled Aloha Adam. It's Adam Bomb done as a tiki. The artwork for the card was completed by Joe Simko. An Adam Bomb, Leaky Lindsay, and Bony Tony are being planned for release at NYCC. I'm sure there will be more previews coming soon.