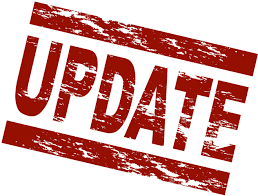 When we last shared the Topps sales calendar, the company had big plans for four Garbage Pail Kids retail releases in 2023. They have since backed off a bit with an updated more "normal" GPK calendar. The company appears to now be back on track with GPK after three years of delays due to Covid, printer delays, and paper stock shortages. 2023S1 (2021S2) GPK Vacation was the first release of 2023 back in Feb. Since that release, things have been quiet from Topps, as no sets have been officially announced for the remainder of 2023.
That will change soon though. Originally, Topps had planned additional retail sets for May and Nov. of 2023. The May date has been removed from the calendar. The most updated Topps sales calendar, updated as of the last week of April, shows two additional GPK sets for 2023. First up will be Chrome OS 6, currently set for a 8/30/23 release date. Artwork has been already completed for the handful of new cards in the set. Following Chrome will be the next regular retail set, 2023S2, currently set for 11/22/23. Final card artwork for that set has been done for sometime. GPKNews has confirmed sketch card invites also went out recently for the set. Topps has worked a bit harder to keep the theme and sketch details quiet until the company officially announces the set.
It's a bit of a mystery when Topps will officially announce the sets. So far in 2023, Topps has been announcing other sets just one month prior to release. There is then a short preorder window for distributors before the release date. Apparently, Topps is no longer printing sets based on preorder. Another thing collectors should keep their eye on is distribution. Topps changed the way 2023 Bowman Baseball was distributed, skipping most distributors and selling boxes direct to customers, including preorders on their website. This follows the plan Fanatics put forth when they purchased Topps two years ago. Collectors should expect to see these types of changes as the year goes on. Thanks to Jeff P. at the Garbage Pail Kids Superstore, for sending over the sales calendar! This info is just for retail sets and doesn't include all the other various online and merchandise releases for the year. Release dates are just estimates and aren't official until officially announced by Topps, expect delays!