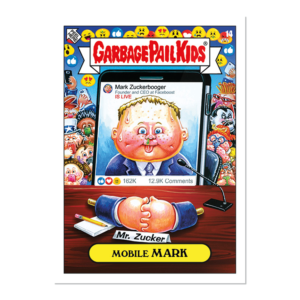 Earlier Thursday, Topps revealed the print run for Garbage Pail Kids 2019 Was the Worst #13-#16. The cards launched on Tues/Wed of this week continued to see sales drop, with two down into the 400's. The results of the four were:
#13 – Outer Ace 487
#14 – Mobile Mark 555
#15 – Big House Becky 533
#16 – Bottle Cap Chad 486
All four cards are in the bottom 5 in sales for the set, with Chad now being the lowest. Sales have clearly dropped as the week has gone one. The question is why? Is it two cards being offered per day? Are collectors tiring of the daily GPKs? Its probably a good idea Topps is stopping the set at 20 cards.