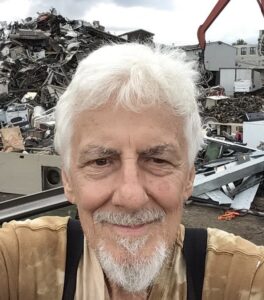 Former Garbage Pail Kids artist Justin Green passed away April 23, 2022. Justin worked for Topps on both the ANS 4 and ANS 5 GPK sets. He was one of seven artists to complete sketches for the ANS 4 set, the first GPK set to feature sketch cards. For ANS 5, Justin finished the final artwork on the Alphabet Stickers insert card set.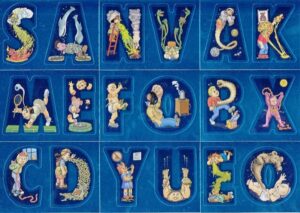 While his time in the GPK world was brief, Justin was a key member of the Underground Comix movement in the 1970's. He was known as the father of autobiographical comics with the release of his 1972 comic, Blinky Brown Meets the Holy Virgin Mary. The comic helped to inspire his roommate at the time, Art Spiegelman, to go on to create his award winning Maus comic book. Justin also was a master sign painter, with his work leading to be published as a book, Sign Game, in 1994. He continued to work in the comic industry his entire life.
Former GPK Art Director Jeff Zapata was kind enough to send over these thoughts on Justin. "Justin was very much like Jay Lynch. He was a very humble and approachable person with virtual talent. He could draw things in ways you didn't think about. We did GPK alphabet stickers together with Jay, (who introduced him to me). We even did an unpublished Wacky Packages sticker album that was amazing. He had the deepest, kindest voice and when he answered his phone he wouldn't say hello. In a very deep godly voice he would say, "This is Justin Green!". Jay and I would imitate it constantly with fondness. It was an honor to work with him and will never forget that voice and old school talent. "This is Justin Green." Rest In Peace my friend. This hurts."
Justin, who lived in Cincinnati, Ohio,  is survived by his wife and daughter. His wife shared on Facebook that a memorial exhibit and celebration of life for Justin will be held in early December, with details to be released later.