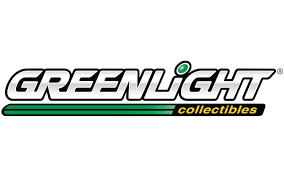 One of the longest running GPK licensee series continues. Preorders for Greenlight's Series 5 Garbage Pail Kids die-cast cars has begun. There are once again six cars in the series. Each car comes with a corresponding GPK card. There will also be random rare Green Machine parallels of the cars inserted into cases. No pictures of the cars are available yet. Here is a list of card names and card:
• Buoyant Billie – 2023 Dodge Challenger SRT Hellcat
• Crashed Craig – 1968 Volkswagen Type 2 Campmobile with Hurst Bumper – Unidentified Flying Object (UFO) Search Team
• Hal Pass – 2008 Ford Crown Victoria Police Interceptor – Junior High Security Guard
• Ice Cream Sandy – Retail Ice Cream Trailer
• Rhetta White & Blue – 1985 Dodge Ram D-250
• Aggravated Angela – 1977 Dodge B-100 Van
Each car comes with an MSRP of $6.99. Cars can be preorderd from websites and vendors that offer preorders on Greenlight products. The cars are expected to be released Sept./Oct. 2023.