GPKNation has a slew of launches planned for this week. The highlight is their collaboration with long time GPK artist David Gross. This will be the first in a series of artist collaborations with official Topps artists. "It was great working with David Gross, together we created this coin using artwork specifically made for these coins," explained Louis Gregory, CEO of GPK Nation.
This Tuesday, 11/3, at 1:00 EST will be the first pin using the Weird Wendy/Haggy Maggie artwork done by David Gross. The pin will be limited to 200 copies. Then on Friday, 11/6, at 1:00 EST the corresponding coins will launch. There will be two coins, one Weird Wendy, and one Haggy Maggie. The coins will also be limited to 200 copies of each. These will be the only versions of the coins released, no parallel versions are planned.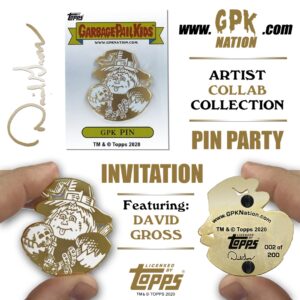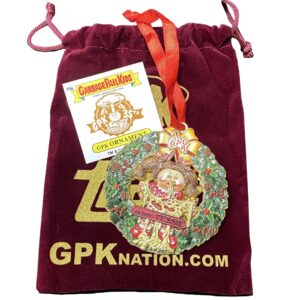 That's not all, also Tuesday's release will see the debut of the Messy Tessie Christmas Ornament. The ornament is limited to 300 copies. Finally, the White Adam Bomb Ornament Keychain will also be available on Tuesday. The emblem will be limited to 50 copies. There will be plenty of door prizes available this week for purchasers. Be sure to enter your order number on the GPKNation Facebook Page.