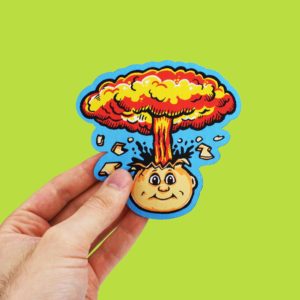 Update #2: Creepy Co. also revealed a Adam Bomb patch will go on sale this Wednesday along side the two new t-shirts. Get those credit cards ready!
Update #1: Creepy Co. revealed the second shirt they are offering. The all pink shirt features the Adam Bomb pack art from OS 1. Creepy also teases there are more Reveals to come.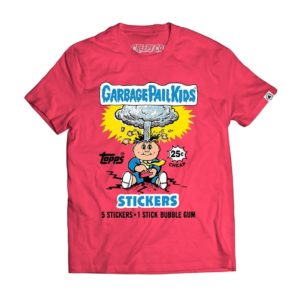 Creepy Co. continues to make use of their GPK license. Earlier this evening the company posted a teaser to their social media accounts announcing they would be launching two new Garbage Pail Kids themed shirts next Wednesday, 6/13. The teaser shows one of the shirts that features the art from the OS 2 80a/b Tatoo Lou/Art Gallery card. We will update this post as more info becomes available.